Our Leadership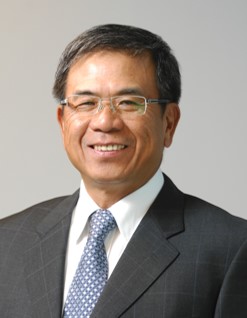 Ray Chen
Ray Chen is an influential entrepreneur with more than 30 years of experience in the information technology industry. He was the Executive Vice President of Kinpo Electronics and was appointed President and CEO of Compal Electronics in 1989. In 2018, he became the Vice Chairman and Group CSO.

During his tenure as President and CEO of Compal, Mr. Chen established and led many affiliates and subsidiaries to fulfill Compal's vertical integration strategy. Expanding from traditional computing to the fields of communications, smart devices, and top-notch networking products, Compal has become one of the world's largest NB PC manufacturers and a global leader in design and manufacturing, providing products ranging from computing, communication, connected devices to cloud servers. Mr. Chen is the recipient of a great number of awards including "The Best CEO" in Taiwan by Institutional Investors in 2004 and the "International Entrepreneur" title in the E&Y Entrepreneur of The Year 2010 Award, as he guided Compal to becoming a Fortune 500 company and one of Taiwan's Top 5 technology manufacturers.

With the mission of giving back to society, Mr. Chen has been actively involved in biomedical industries in recent years, with more than 10 biomedical corporations established under Mr. Chen's guidance. HippoScreen Neurotech Corp. specializes in AI brain diagnostic technology; SHENONA, Inc. is developing Internet of Things (IoT) products for elderly and diabetes patients; General Life Biotechnology Co., Ltd. created a 3-in-1 chip for glucose, total cholesterol, and uric acid detection; Unicore Biomedical Co., Ltd. focuses on medical care and applications of imaging diagnostics on pets. For advances in cell therapy, RayPal Biomedical Co., Ltd. was established. With GTP facility and proprietary know-how, Raypal provides cell therapies and regenerative medicine for various indications. A recent collaboration between Raypal and Kaohsiung Medical University Chung-Ho Memorial Hospital established the foundation of cellular therapy in southern Taiwan. In 2020, ARCE Therapeutics, Inc. was formed to develop novel immune cellular gene therapies for cancer patients.

Ray Chen holds a Bachelor's degree in Electrical Engineering and an Honorary Doctorate in Engineering from National Cheng Kung University, Taiwan.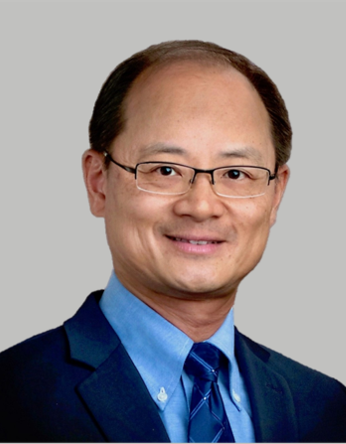 President/CEO and co-founder
Chien-Tsun Kuan, PhD
Dr. Chien-Tsun Kuan, President / CEO and co-founder, is leading ARCE Therapeutics, Inc., a discovery to clinical stage company developing new generation cell therapies such as CAR-engineered cells, for cancer treatment, including liquid and solid tumors, and immunological disorder diseases. Prior to his current position, he was EVP/ COO & CTO of GenomeFrontier Therapeutics, Inc. that he was responsible for guiding the research and development of the company's pipeline assets as well as the business operation. Prior to this position, Dr. Kuan was Deputy Executive Director of Institute of Biologics at Development Center for Biotechnology in Taipei, Taiwan, where he lead research and development of therapeutic antibodies, protein fusions, and cellular gene therapy for the treatment of cancer, autoimmune, neurodegenerative and infectious diseases. Earlier, Dr. Kuan was a professor at Duke University Medical Center, leading the Antibody Engineering and Antibody Therapeutics Program in the Preston Robert Tisch Brain Tumor Center at Duke to translate the laboratory results to clinical trials in cancer patients.


Dr. Kuan is an immunologist and molecular biologist with more than 25 years of experience in developing antibody-based agents for the treatment and detection of cancer. He received a Ph.D. degree in Biological Sciences from Purdue University and received postdoctoral training with Dr. Ira Pastan at the NCI in USA. He holds more than 39 U.S. or international patents granted, and is a recipient of numerous awards including the 2014 AACR Team Science Award, and an author of more than 45 peer-reviewed published research articles and numerous scientific presentations at national or international conferences in the areas of monoclonal antibodies, CAR-T cell therapy, bispecific antibodies, and recombinant immunotoxins for cancer treatment.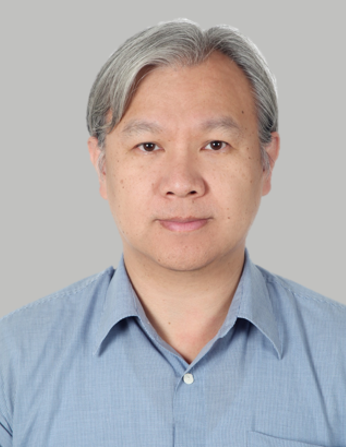 Vice President of Therapeutics R&D
Kao-Jean Huang, PhD
Kao-Jean Huang is an immunologist with more than 10 years of biotechnology and pharmaceutical industrial experience developing novel therapeutics in the areas of oncology, infectious diseases and immune-related disorders.

Prior to his role as Vice President of Therapeutics R&D at ARCE therapeutics, Dr. Huang worked at Development Center for Biotechnology (DCB), Taiwan for more than five years. As the Deputy Executive Director of Institute of Biologics, DCB, Dr. Huang was in charge of the process development of biologics, including cell line, upstream and downstream process optimization. Moreover, Dr. Huang led several new drug developmental groups across extensive spectrum of research interests, such as fusion proteins, monoclonal antibodies, bispecific antibodies and immune effector cells.

Earlier in his career, Dr. Huang was an Assistant Professor of Department of Life Science & Institute of Biotechnology, National Dong Hwa University. He was instrumental in establishing the foundation for novel drug discovery in the fields of oncology, infectious and inflammatory diseases.

Dr. Huang earned his doctorate in basic medical sciences from National Cheng Kung University, and completed his post-doctoral fellowship in immunology from National Cheng Kung University.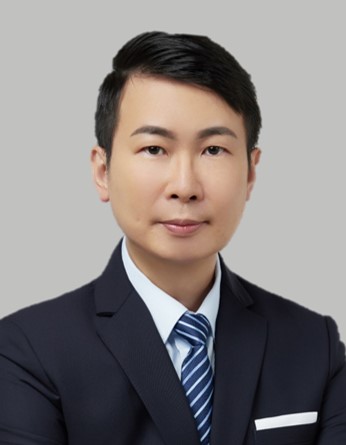 Director of Translational Science
Jacob Shun-Jen Yang, PhD
Jacob Yang is a senior scientist with strong background and experience in the field of immunology and neuroscience, specializing in translating groundbreaking research from bench to bedside.

Prior to joining ARCE therapeutics as the Director of Translational Science, Dr. Yang was a principal investigator in Development Center for Biotechnology in Taiwan, where he led projects developing therapeutics for cancers and neurodegenerative diseases. Dr. Yang coordinated with multiple functional teams and supervised biologics platform establishment and protein engineering development.

Dr. Yang was a research fellow and principal investigator in Okinawa Institute of Science and Technology (OIST) in Japan. He was in charge of developing genetic tools to study the functions of neural circuits within brain by correlative light and electron microscopy (CLEM). Furthermore, Dr. Yang participated in beta-program to develop a modern application on scanning electron microscope for life sciences with FEI Corp. Prior to OIST, Jacob conducted research on Janelia Farm Research Campus, HHMI in the US, where he directed a team performing pipeline on sample production and data collection.

Dr. Yang holds a Doctor of Philosophy (Ph.D.) degree in Neuroscience from University of Massachusetts Medical School, USA and a master's degree in Microbiology and Immunology from National Yang Ming University, Taiwan.